Rotor Drone Magazine was on-hand to sponsor and report from the inaugural New York City Rotor Drone Film Festival, put on March 7 at the Directors Guild of America Theater in Manhattan. Cutting-edge drone technology merged with innovative artistry to produce some truly brilliant cinematic works of art, and we were there.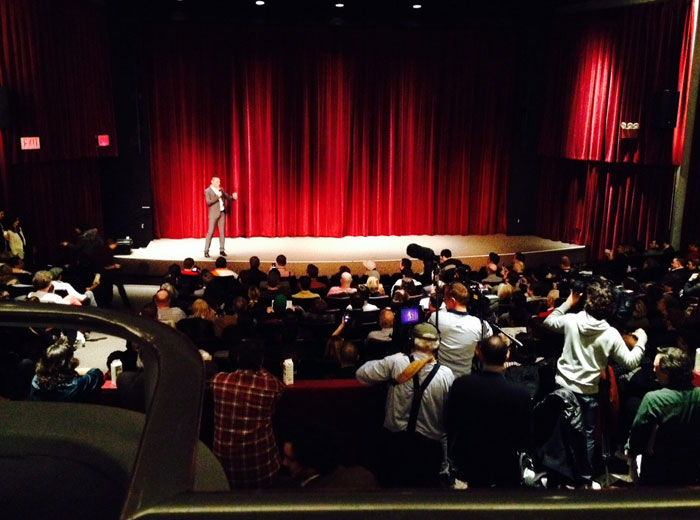 The excitement was palpable, as many attendees had their eyes opened to the artistic possibilities available for the first time ever. Drone aerial platforms allow filmmakers unprecedented flexibility, and the inspired and imaginative filmmakers being honored at the festival used it to extraordinary effect! We were proud to be a part of it, and we congratulate all of the nominees–and most especially the winners–even as we thank them for enriching the arts and being inspirational ambassadors for the drone world!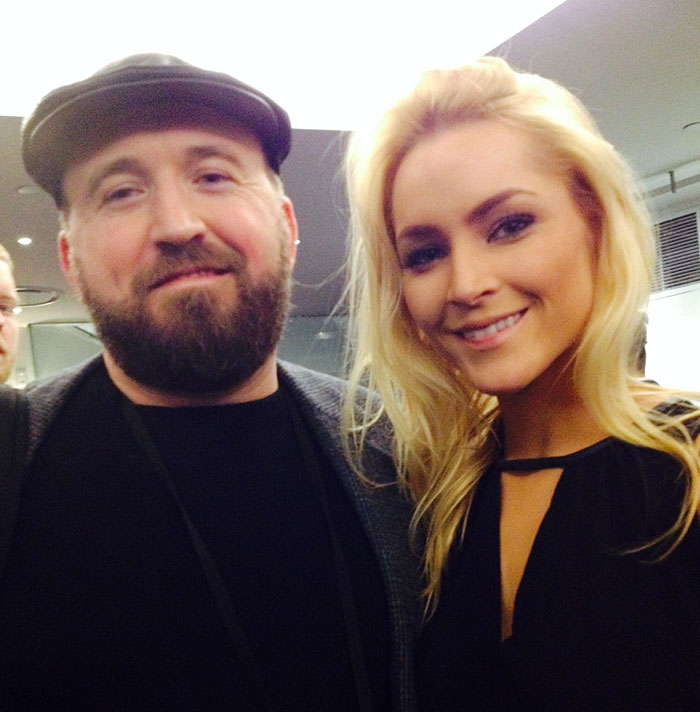 Rotor Drone Magazine's Matt Boyd (Editor) and Erica Driver (Marketing) of Air Age Media on location at the NYC Drone Film Festival.
THE WINNERS
Awards were presented in eight competitive categories, with an additional Audience Choice award voted by the audience. A complete list of winners follows.
BEST IN SHOW: SUPERMAN WITH A GOPRO – CORRIDOR DIGITAL
AUDIENCE CHOICE: MEXICO CITY INTERNATIONAL AIRPORT FROM ABOVE – TARSICIO SANUDO SUAREZ
X-FACTOR: I WON'T LET YOU DOWN – OK GO
ARCHITECTURE: THE FALLOUT – JEFF BRINK AND BRIAN STREEM
NARRATIVE: SUPERMAN WITH A GOPRO – CORRIDOR DIGITAL
DRONIE: FLOATING – FLORIAN FISCHER AND MICHAEL KUGLER
TRAVEL AND LANDSCAPE: KOH YAO NOI – PHILIP BLOOM
SHOWREEL: CINEDRONES ARE AWESOME – DANIELL PHILIP ASHBY
FPV/PROXIMITY/TECHNICAL: MMM/SANTA MONICA AIRLINES – ROBERT MCINTOSH
(For more information on the winners, please contact: John Capo Public Relations; 212.729.7697; john@johncapopr.com)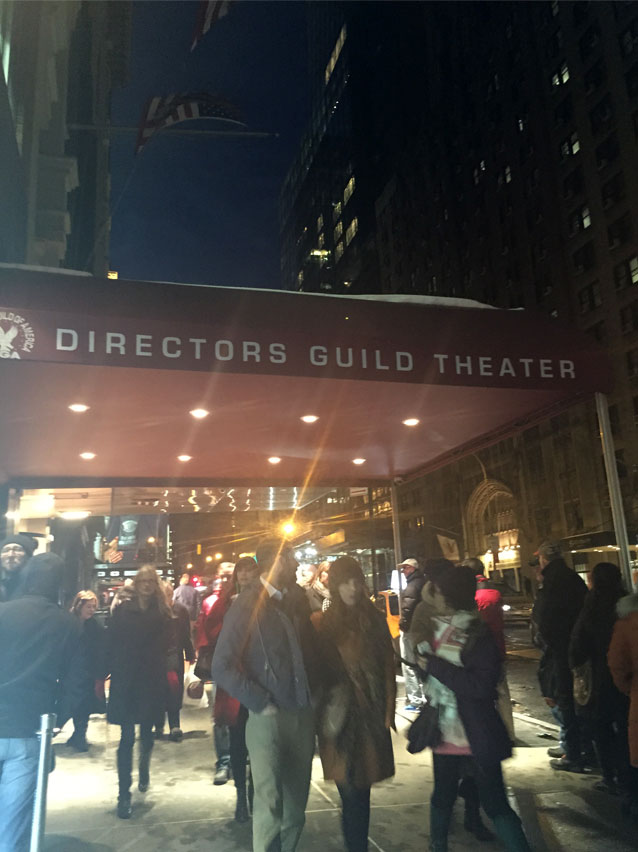 Drone enthusiasts, film buffs, and an intrigued general public gathered in anticipation outside the Directors Guild Theater.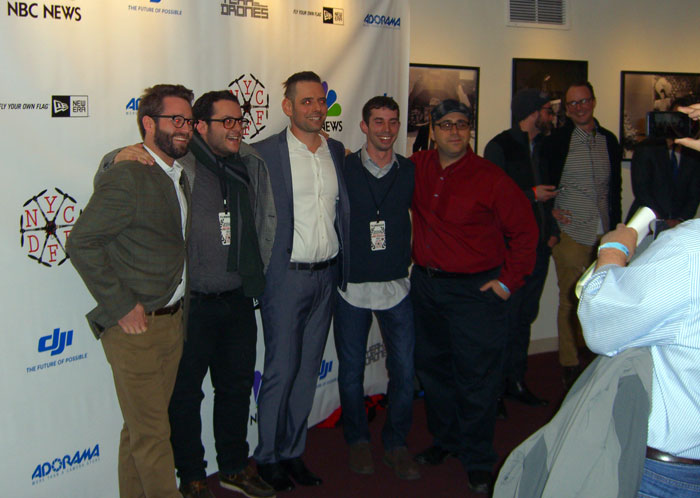 The AeroCine guys took home the 'Architecture' award for "The Fallout"–a haunting drone tour of the Chernobyl Nuclear site in 2014.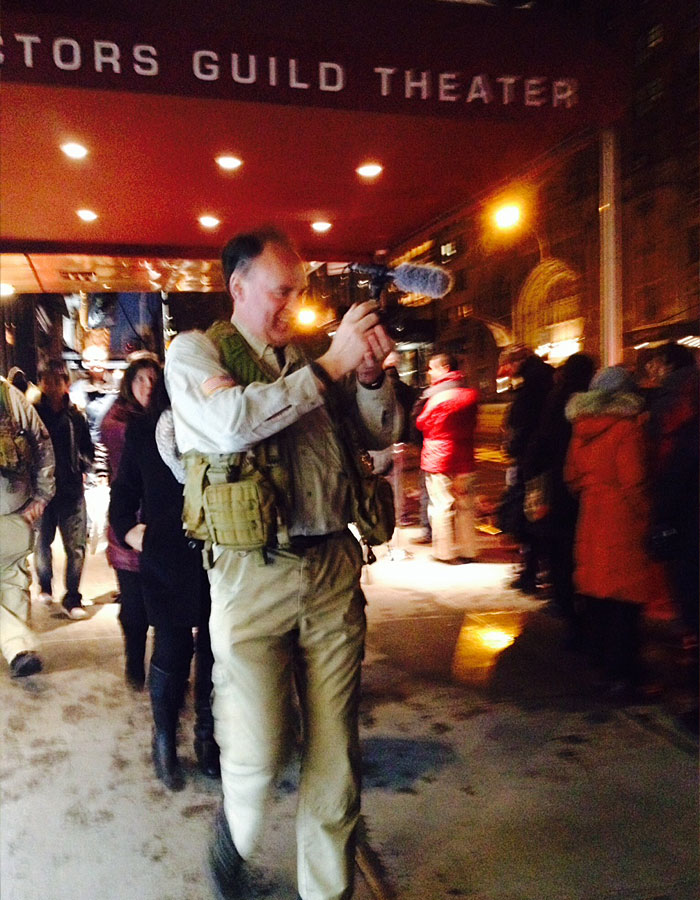 Roswell Flight Test Crew member Patrick Sherman videotapes the crowd outside of the Directors Guild Theater in New York City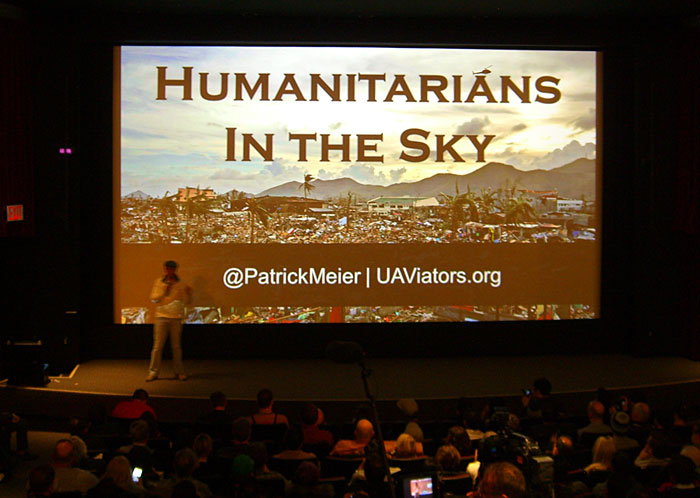 Patrick Meier gave an impressive presentation on the humanitarian benefits of drones and the UAViators Humanitarian UAV Network.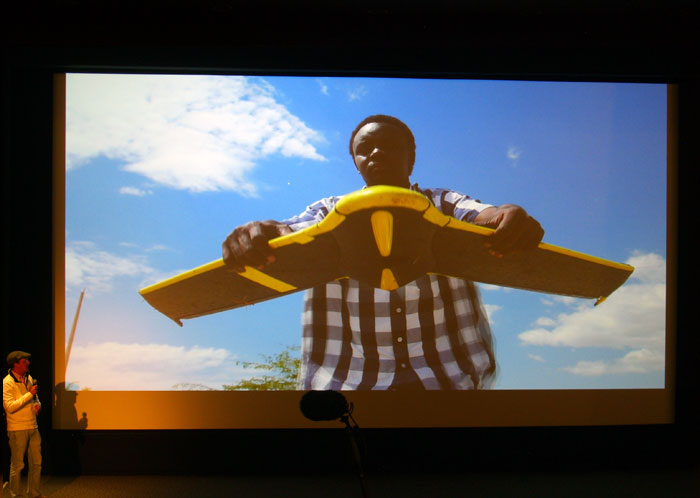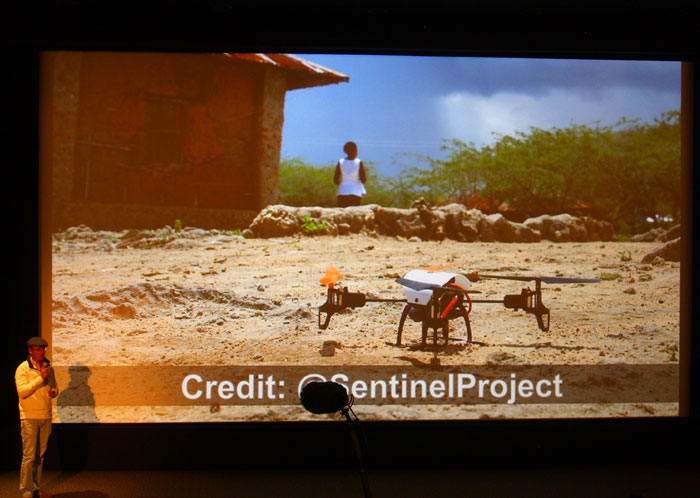 Drones provided invaluable real-time information on where rescue and relief efforts were most needed in the aftermath of hurricanes in Haiti.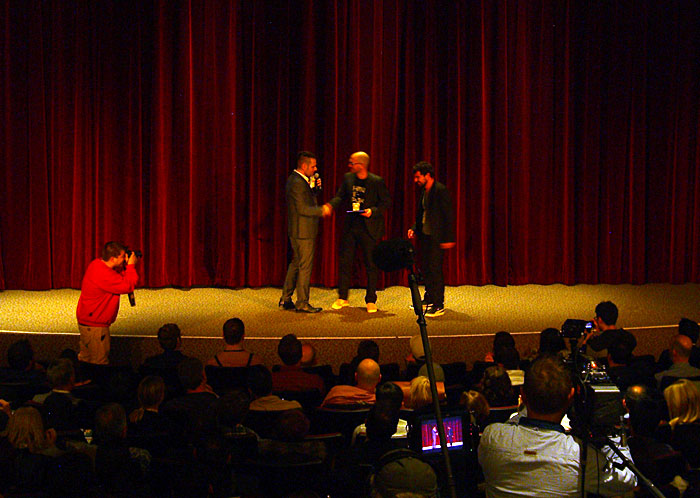 Florian Fischer and Michael Kugler won 'Best Dronie' (Drone Selfie) for their humorous "Floating."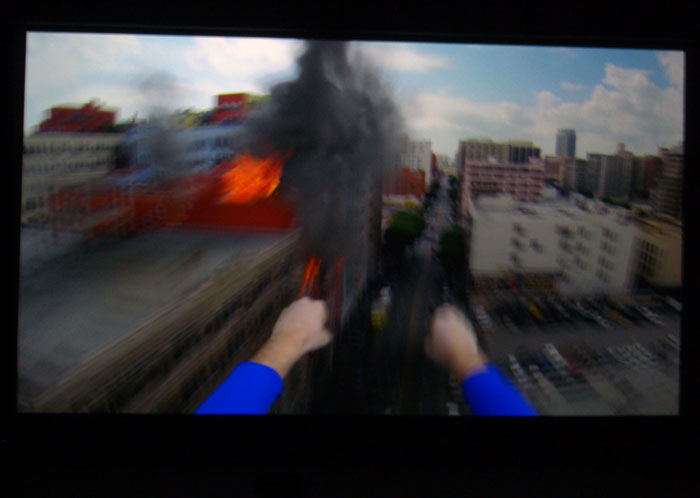 "Superman with a GoPro" flew out of NYC with two awards: 'Best Narrative Film' and 'Best in Show.'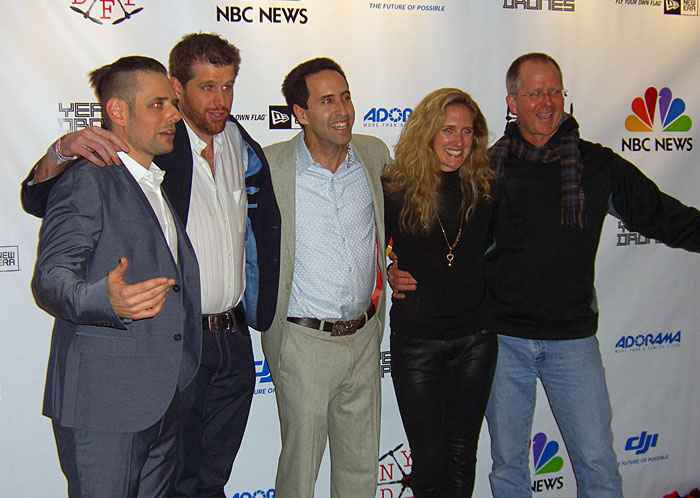 Drone Film Festival Director and founder Randy Scott Slavin (left) poses on the red carpet with a few of the many innovative and talented filmmakers.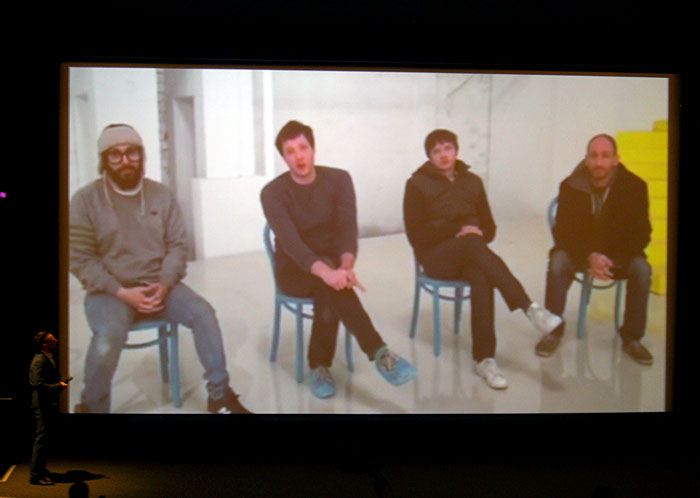 The guys from the band OK GO! won the 'X-Factor' category for their breakout hit video "I Won't Let You Down." They were on location shooting another video in China so they accepted their award via a recorded video.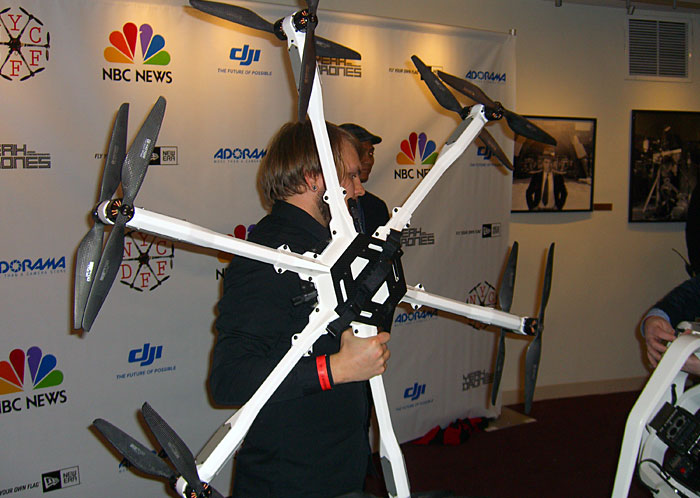 Impressive pro-grade aerial cinematography equipment was represented by such craft as the Intuitive Aerial Aerigon.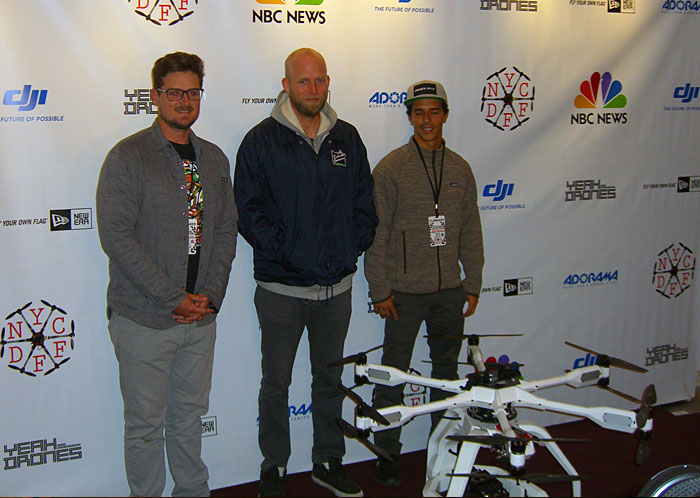 Robert McIntosh (middle) snagged the coveted FPV/Proximity/Technical award for his smooth precision flying featured in his "MMM/Santa Monica Airlines" film.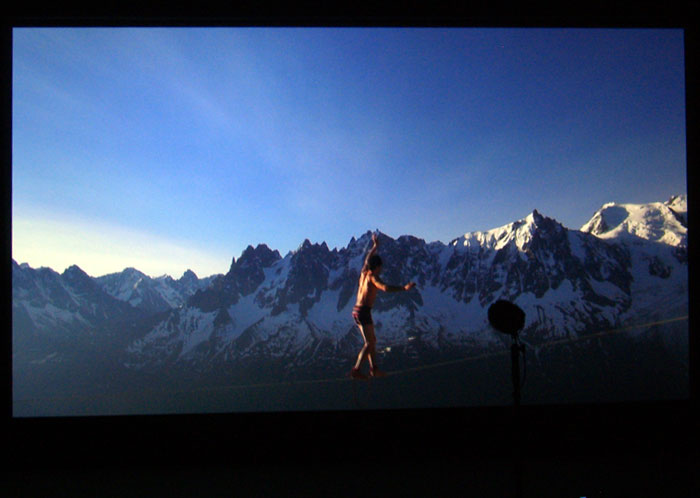 The featured films showcased scenes, shots and angles that would be absolutely impossible to capture without the use of drones. This technology is pushing the creative envelope in ways we are all only just starting to grasp!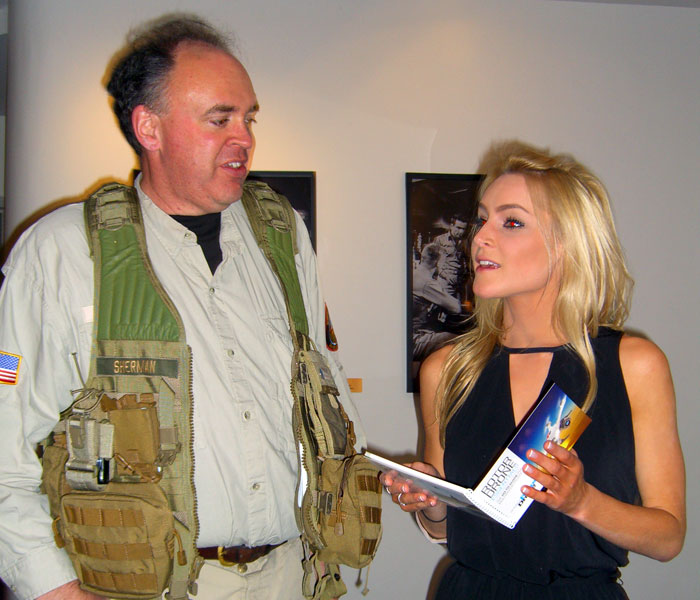 Air Age Media's Erica Driver behind the scenes with Roswell Flight Crew member Patrick Sherman.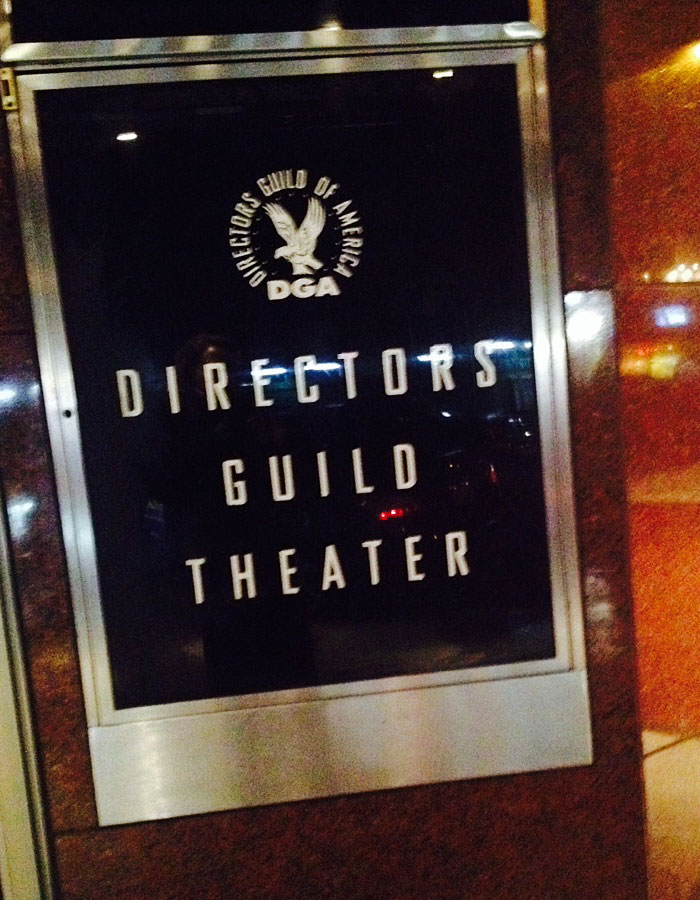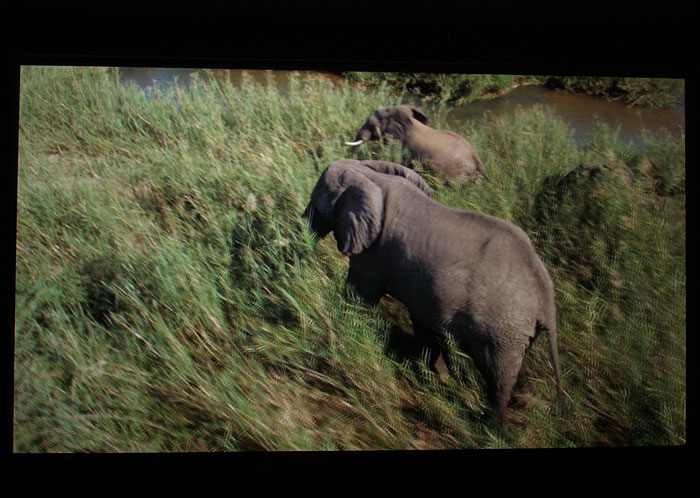 Many of the featured films highlighted the environmental benefits for drones and aerial cinematography–while providing some spectacular video of nature!