'All about the Data': An Interview with Redbird's Emmanuel de Maistre
The commercial UAV industry is rapidly evolving, with UAVs now being utilized for a wide range of industry applications. In the face of this expanding industry SkyTech sat down with Emmanuel de Maistre, CEO and Co-founder of Redbird. Since its establishment in 2012, Redbird has become an industry leader and pioneer in the acquisition and analysis of aerial data collected by UAVs. Redbird is an information provider, developing innovative solutions to drive productivity and secure operations. They develop technology designed to fit specific industry requirements and offer services within three business units: Geospatial, Agribusiness and Network Supervision. Redbird's services include quarry monitoring, public works monitoring, oil & gas monitoring, agricultural research and agricultural disease diagnosis, amongst many others.
Can you tell us a little more about Redbird?
'Redbird is an information company capturing and analysing data using small civilian drones. Founded in 2012, Redbird empowers large industrial companies and job sites to optimize their resources, improve their productivity, and ensure safety by offering comprehensive drone solutions and by processing massive amounts of accurate aerial information. Being one of the leading drone companies in France and in Europe, Redbird deploys advanced aerial & data analytics technologies for three major markets: mining and construction, infrastructure networks (transportation, oil & gas, electricity), and precision farming. Redbird is backed by Bergerat-Monnoyeur (5000 employees, 1.5 bn€ revenues), the CATERPILLAR dealer in France, Belgium and Eastern Europe.'
Redbird has experienced huge growth over the last two years, with many of your clients now considering the use of UAVs a normal part of their industrial processes. What is the vision behind Redbird?
'We see high definition aerial data as a revolutionary tool to take the best business decisions in several big industries. This is a new world: robotics and new on-board technologies are now available to the industry, at low costs. Computers have an ever-increasing capacity to deal with massive amounts of information ("Big Data") and new regulations allow the commercial use of civilian UAVs. Our vision is to change the game in the industries by first collecting massive amounts of high-resolution aerial data using UAVs. Then we extract critical information and provide our client with new insights for a better decision-making process. Our objectives are to increase productivity and secure daily operations for our clients'.
Redbird have become experts at using UAVs for a range of industries. Can you tell us more about the key services Redbird offer?
'We deliver a large set of geospatial accurate data that are able to increase productivity and safety for our clients. Thanks to our partnership with Monnoyeur, we are now experts at delivering high added-value data for the construction industry. Because we have been betting on BLOS long distance flights, we are now well positioned in infrastructure networks (railways, roads, pipelines) where we deliver information for vegetation control, detection of dangers, etc'.
Redbird's ability to process a large quantity of data effectively is incredibly beneficial for a range of industries. Would you say it is the main benefit of using Redbird UAVs?
'Our large processing capabilities are just a part of the whole system. The main benefit of using Redbird is our efficient industry-specific analytics. We have selected the best tools (vectors/sensors) from a large panel of manufacturers, and we use them as a tool. The UAV is just a tool. Since the beginning, for us it is all about the data. Not to forget our dedicated team of professional pilots that are able to fly at the client's request in almost every flight scenario (VLOS & BLOS, with rotary or fixed-wing UAVs)'.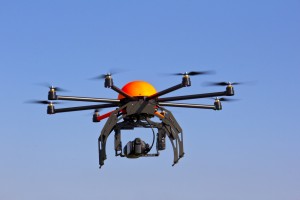 Redbird provides clients with an online interface in order to Visualize and to archive all data acquired by the UAV. Can you explain more about this?
'After two years flying for clients almost every week, we came to the conclusion that our clients just want the good information, at the right time. Also, they do not want to handle, archive and store massive amounts of data (we are talking about thousands of Gigabytes per client). We therefore developed extranet solutions and mobile-based visualisation systems to allow the clients' employees to easily access the data anywhere'.
UAVs are becoming increasingly beneficial for avoiding human intervention in dangerous industries such as quarrying. Do you see this to be a strong benefit of UAVs across the board?
'Quarrying is an industry we know very well. Thanks to the relationships we have with Bergerat-Monnoyeur, we are probably the most experienced company using drones for quarries. Indeed, safety is a huge issue in this sector. Not only is using UAVs a safer process, but our data analytics are also dedicated to the identification of threats and safety breach on the site'.
Redbird also develops innovative solutions for precision farming, including water stress, nitrogen fertilization optimization and monitoring of experimental micro-parcels. What methods/technologies does Redbird deploy to detect pesticides and diseases?
'We have been working on the flavescence dorée, a bacterial vine disease with the potential to threaten vineyards. There is no cure for the moment to this disease. We use drones and near-infrared images to detect the infected spots early, in order to treat them quickly through spreading, before the parcel is fully infected'.
Despite the speed at which the UAV industry is developing, UAVs do still face a number of technological challenges. How do you navigate limited flight-times of UAVs especially when it comes to surveying network infrastructures at length?
'Limited flight time is a challenge indeed, but we already have high-performance UAVs that can fly up to 2 hours and map up to 100 km linear distance per flight. We can map 30-50 km per day at a very high resolution; which is already huge and quite unusual in the sector. In April 2013, Redbird became the very first UAV operator allowed to operate civilian UAV beyond line of sight (BLOS), in France'.
With UAV technology continually advancing, what direction do you see the industry taking over the coming years?
'On the hardware side, I see the development of lighter UAVs (< 2kg) for the simplest missions. And for complex missions such as BLOS flights and network surveillance, I think heavier drones will be developed (> 10 kg), with a regulatory and certification challenge. But more important, I foresee a huge development of industry-specific, cloud-based data analytics processes. That is precisely the field we are investing in. For the last two years, we have been testing and developing our solutions with a large number of experimentations with early-adopter clients. Now we gain a real recognition of the quality of our products. We are now planning to scale-up our solution and emphasize our commercial development'.
For more information about Redbird visit their website at www.redbird.fr or visit their workshop at SkyTech 2015.
Written by: Megan Roden, Sky Tech Conference and Exhibition
About Air Age Media and RotorDrone Magazine's Media Partnership with Sky Tech Conference and Exhibition:
Sky Tech Conference and Exhibition 2015 is a one-day event serving as a platform to define, understand and ultimately integrate UAVs into the commercial sector. SkyTech is completely free to attend and will bring together 60 exhibitors, 40 speakers and over 1000 attendees from a range of targeted industries.  Air Age Media is proud to support and have a media presence at the 2015 Sky Tech Conference and Exhibition. RotorDrone Magazine is growing at a rapid pace and we are excited to extend our reach to London.