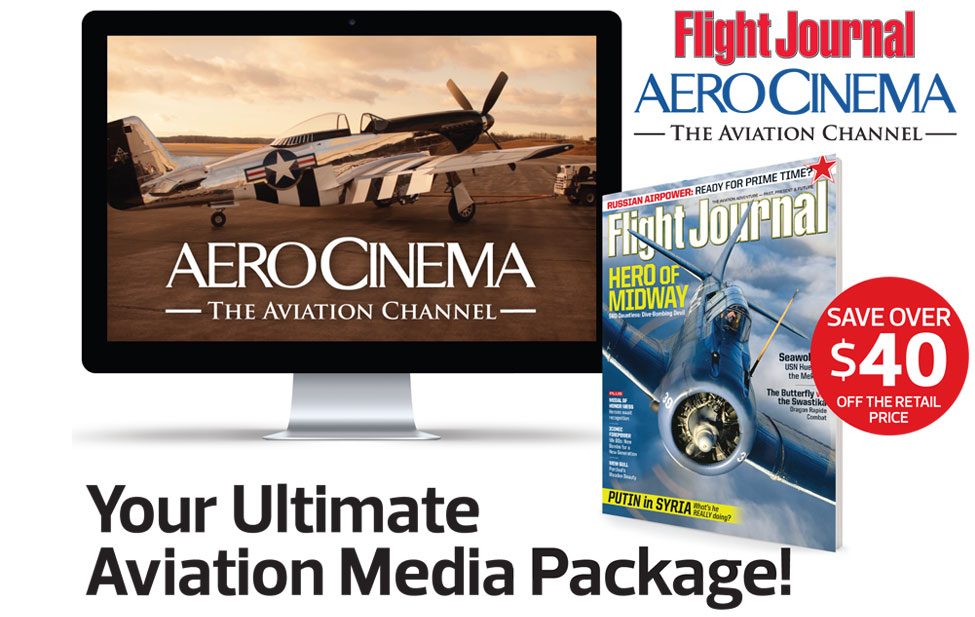 Includes one-year subscriptions to both Flight Journal AND AeroCinema, the online aviation channel!
 Enjoy a full year of both for a special introductory price of $49.95 for the entire year!
 What is AeroCinema?
AeroCinema is a video on demand service dedicated to aviation history.
-Rare and untold stories of aviation, exclusively produced at AeroCinema
-100+ titles are instantly streamed to your TV, computer or mobile device
-Unlimited access to our ever-increasing pool of programming
-Flexibility to watch anytime, anywhere
-New content added weekly
What is included in the Flight Journal subscription?
 Your Flight Journal subscription includes one year print + digital access. Digital-only option is available for the same low price.
 Item # FLJACSUB