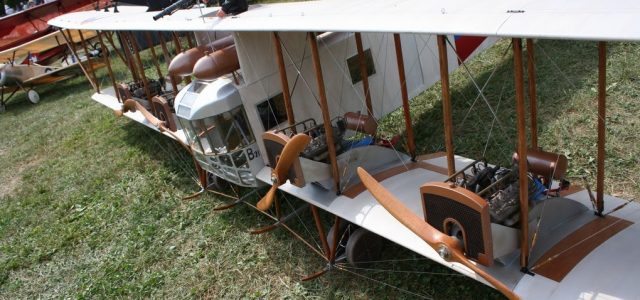 For anyone involved in RC for any length of time, there are those events that instantly come to mind when you think about our hobby. Perhaps the most famous of them all is the annual WW1 RC Jamboree hosted by the Mid-Hudson R/C Society club. The venue is of course the world famous Old Rhinebeck Aerodrome where time has stood still all because of a man named Cole Palen. Because of his love of vintage WW1 and earlier aircraft, the aerodrome has been the home base for many classic and rare aircraft since the mid 1960.
This past weekend (Sept. 10 – 11), the RC Jamboree turned 50 and many of the modelers who have flown at the event over the years, and several who where at the very first Jamboree were there. With well over 200 aircraft and about 3000 spectators, this year's Jamboree also featured the well loved "Mission" event.
The Model Airplane News team was on scene for all the action and live coverage.
Photos by Tim Haggerty & Xavier Mouraux