IFMAR (International Federation of Model Auto Racing) is the international governing body for RC racing and holds a World Championship every two years for the most recognized RC racing classes. This last week and a half, the organization that was founded in 1979 held the 1/8-scale Nitro 4WD Championship in Las Vegas, Nevada to decide a Champion in the prestigious class. The event brings together the best professional and privateer RC racers from around the world along with a big group of spectators, industry people and companies vying for the accolades and prestige that goes with it. Because of the status of the event, a lot of time, effort and financial investment surrounds this event and a win or big exposure can boost a driver and company's status, prestige, and brand awareness.
RC Car Action's Yvonne DeFrancesco, Executive Vice President was in attendance along with Carl Hyndman, West Coast Editor, who has a long history with excellent expertise in this segment of RC and was there to cover the event and share his inside knowledge, commentary, behind-the-scenes stories along with photography and video and share it on social media, and RC Car Action digital and print January issue.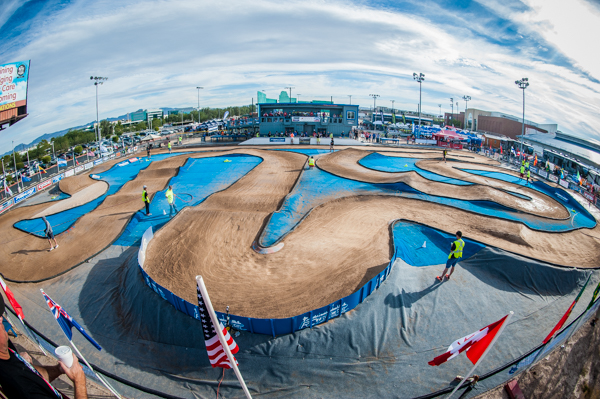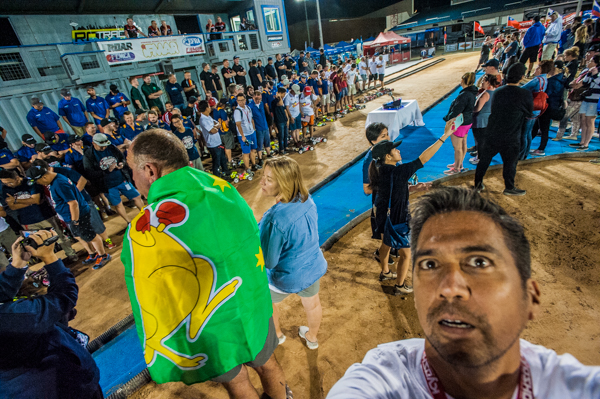 Carl was having a blast shooting Facebook Live and snagging some action footage!