Model Airplane News has been a proud sponsor of Top Gun for 28 years !
Well, they said it would never happen, but for the very first time ever, a Model Airplane News editor, our own Gerry Yarrish, will be competing at the famous Top Gun Scale Invitational in Lakeland, FL. Hosted each year by Frank Tiano at his impressive Paradise Field event facility, Top Gun is the premier scale competition in the country. Gerry has been covering the event for MAN for more than 20 years, and as many of his friends and co-workers know, he is an active giant scale RC builder and flyer in his own right. He's very excited to be on the other side of the camera lens.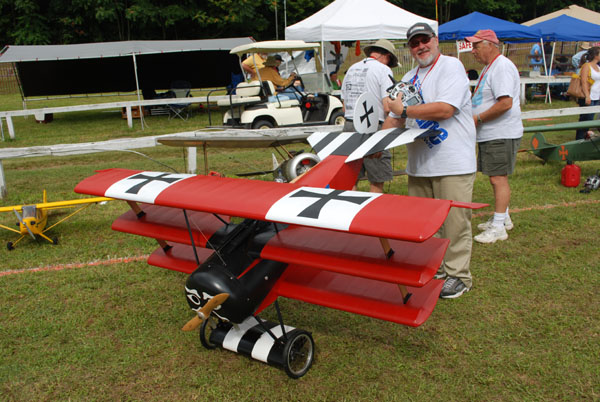 Gerry is planning to trailer his 1/3-scale Fokker Triplane built from the Balsa USA kit down to Florida and enter it in the Pro-Am Sportsman class. In this category, the airplane receivers 25 points if it has scale documentation showing it to be a full-size plane. If there is not documentation, the plane gets zero static points. Then it is all up to the pilots and the performance of their aircraft. Of course Gerry  have lots of documentation and you can see it as well as a detailed flight report on the Balsa USA kit plane coming up in the February 2016 issue of MAN.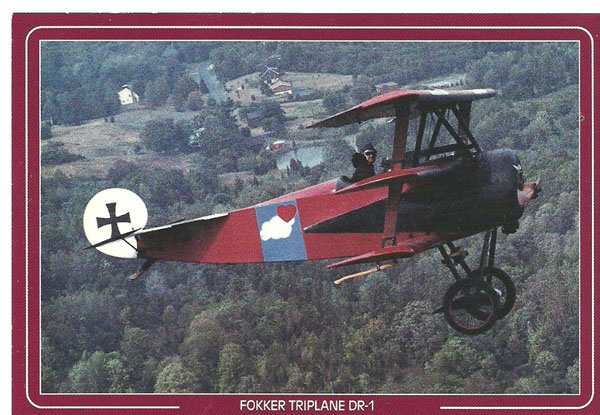 Gerry's giant Triplane took some 500 hours over a 10 month period to build, cover, paint and fit out, and it is done up in the famous paint scheme of Cole Palen, who flew it at the Old Rhinebeck Aerodrome starting in the 1960s. Cole's alter ego was the "Bloody Black Baron of Rhinebeck", and Gerry watched Cole pilot his triplane for years at the Aerodrome.
In 2013, Gerry won the Best WW1 Award at the WRAM show in NJ, and we're sure Gerry will do a great job representing MAN magazine while he flies in front of the Top Gun Judges in late April and early May 2016!