Model Airplane News editor Gerry Yarrish has had a very active flying season this year and he has put a lot of flights on his 1/3-scale Fokker Triplane. On top of regular flights at his club's flying field in Farmington, CT., Gerry has traveled to the Warbirds over Delaware giant scale fly in at Lums Pond State Park, Bear, DE., the Long Island Skyhawk's Dawn Patrol, the 52nd Annual WW 1 RC Jamboree at the Old Rhinebeck Aerodrome, and most recently, at the 17th annual Big Biplane Bash hosted by the Central CT RC Club.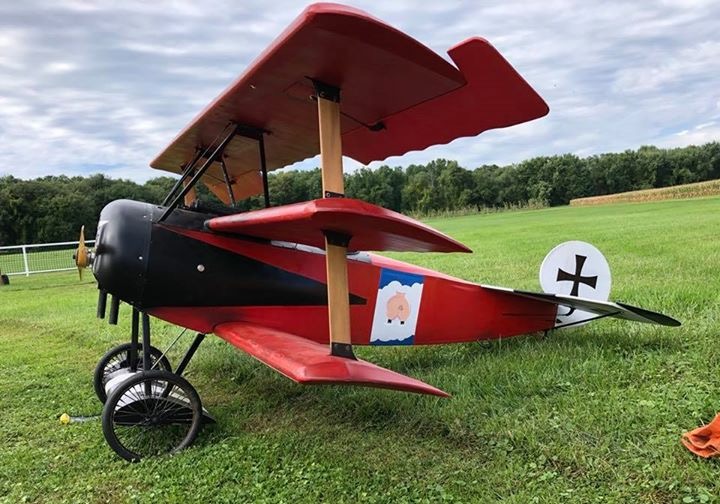 At the Big Biplane Bash, the Triplane earned a Best Military award.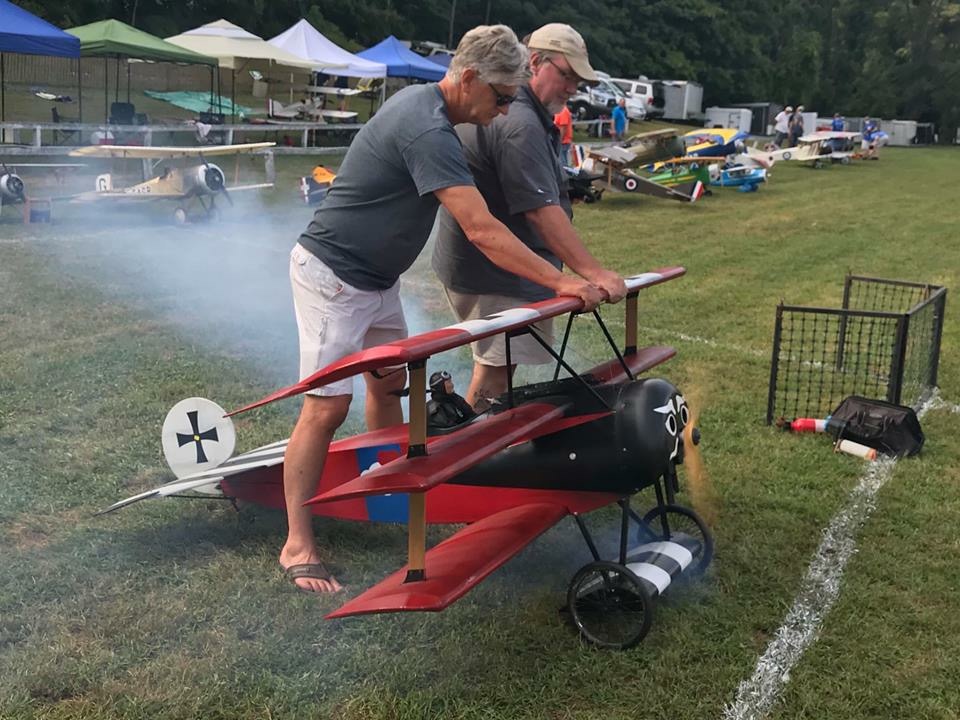 Everyone enjoyed watching Gerry put his giant Triplane through its paces. Here Brian Perkins from Kingston, Ontario, Canada helps Gerry run up the Zenoah GT80.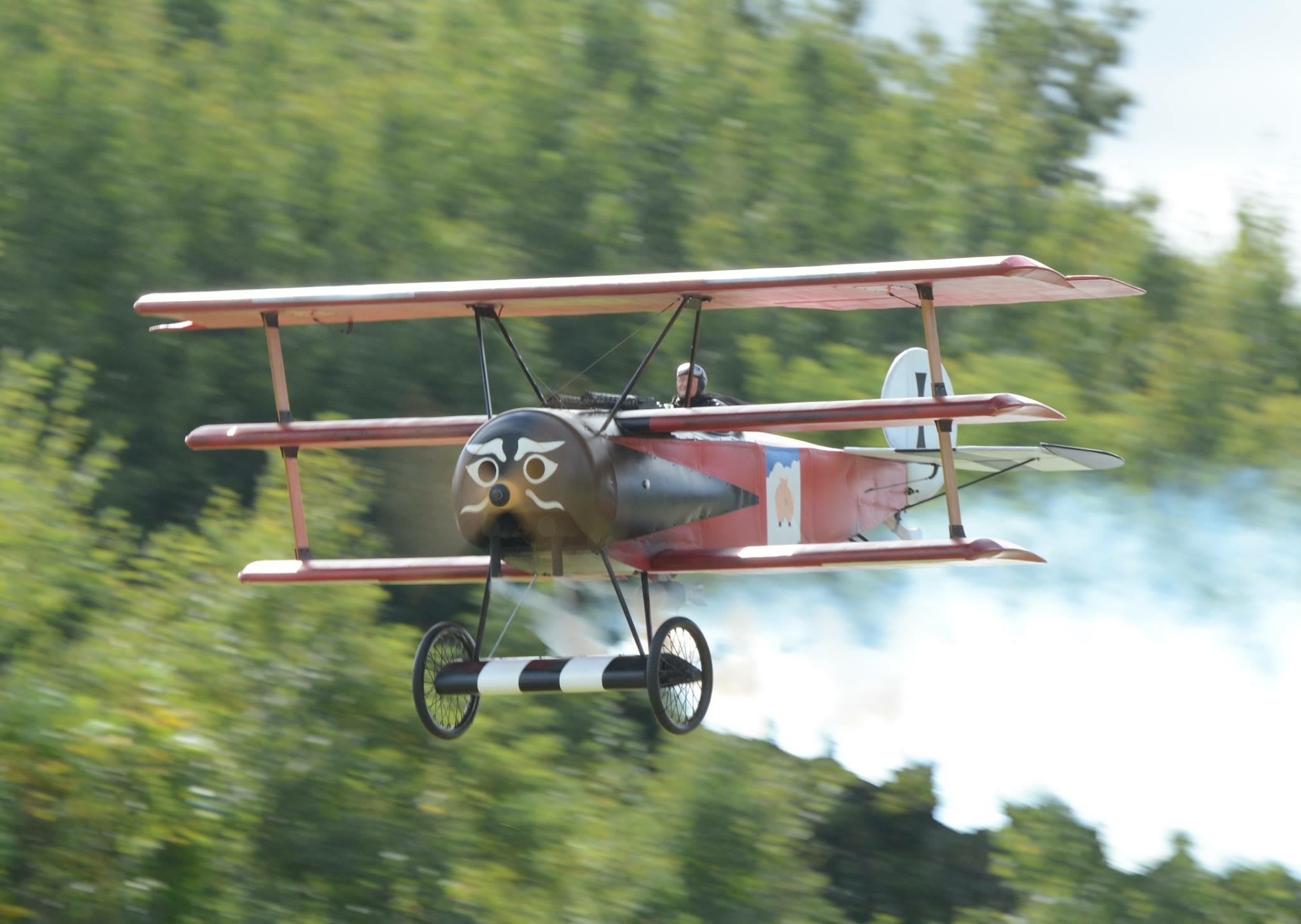 Gerry's Triplane is built from a Balsa USA kit and it took Gerry 500 hours to build and finish over a 10 month period. It has a 95 inch span, weighs 44 pounds and is powered by a Zenoah GT80 twin cylinder gas engine turning a 26×8 propeller. Gerry uses a Spektrum DX18 radio system with a 12-channel receiver, powered by twin A123 6.6V 2300mAh packs.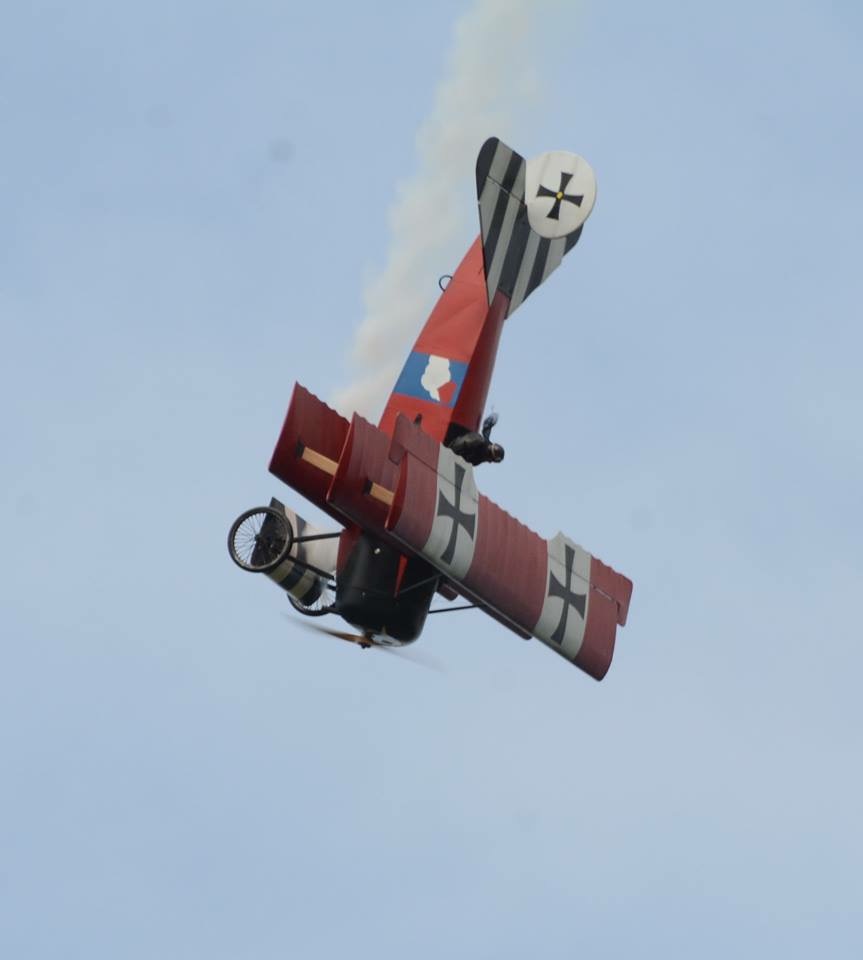 No, the triplane is not about to crash! Here it is shown on the back side of a big towering loop performed during the WW1 RC Jamboree.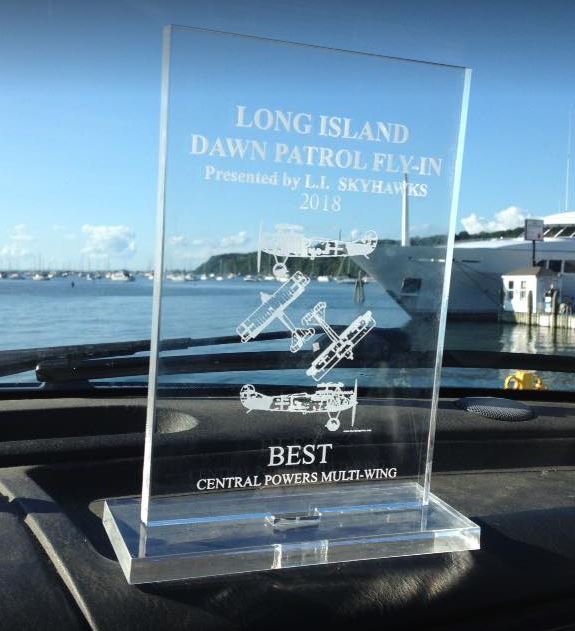 Gerry went so far as to cover and paint his big Triplane with the same fabric and paints used on full size aircraft. After 6 1/2 years, Gerry's WW 1 dogfighter has stood up pretty well with only minor skuffs, wear and tear. So far the flying season for Gerry has been pretty good as he was awarded the Best Central Powers award at the Long Island Dawn Patrol, and the Best Military award at the Big Biplane Bash! Rumor has it that Gerry has started a new giant scale WW 1 project. We'll keep you posted on what comes out of his workshop in 2019.