Air Age Media had the best time participating in the 4th Annual Veteran's Day Benefit in support of Catch A Lift Fund in Westport Connecticut.
Founded in 2010 in memory of fitness enthusiast, Army Cpl. Christopher Coffland (KIA, Afghanistan, 2009), the Catch A Lift Fund (CAL) has helped thousands of post 9/11 combat wounded veterans regain their mental and physical health through gym memberships, in home gym equipment, personalized fitness and nutrition programs and an unrivaled peer support network.
CAL vets are seeing and feeling results including:
dramatic weight loss
reduction in medications and alcohol use
improved sleep patterns
strengthened relationships with family and friend
Our veteran testimonials attest that CAL has "saved their lives"; the greatest impact of all.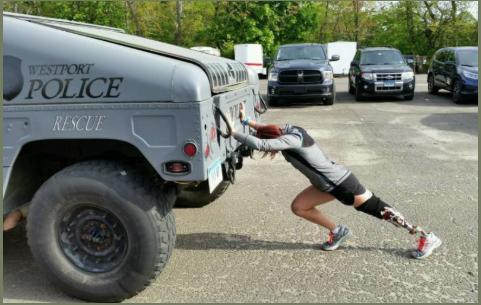 CRITICAL INITIATIVE
Over the past 8 years, Catch A Lift Fund has driven this mission to help more than 3,500 wounded veterans all over the country regain their purpose and re-establish their lives through fitness. Because of the program's incredible success, the waiting list has grown to nearly 600 vets who need assistance, and CAL needs to raise $800,000 to meet their needs.
Thanks to Westport's generosity and dedication, this town has become an incredible support system for the organization and it's veterans. Over the past three years, Westport has opened our doors to many veterans, offering a "Westport Hug" rarely seen in other places around the country.
With your help, Catch A Lift raised a record $1.4 million in 2017 for post-9/11 wounded combat veterans! Catch A Lift was honored to ring the NYSE opening bell, awarded a grant from the Bob Woodruff Foundation, and — most importantly — was able to employ Catch A Lift Fund alumni veterans to train other veterans in need.
Please help us make the infamous Westport hug even wider. https://catchaliftfund.org/